I'm currently in the process of updating my 6 year old son's bedroom.
Since he is now a big bad Kindergartner I thought it could be a little cooler considering most of his decor has been there since he was born.
We purchased
this bunk bed
off Overstock. Both of our parents and my sister and her family live out of town and we get lots of visitors so this was the perfect solution to cram more bodies in and not be tripping over people sleeping all over the floor.
Plus, what kid could refuse a bunk bed!?!
To say he was thrilled was an understatement.
(this is the image from Overstock...not his actual room!)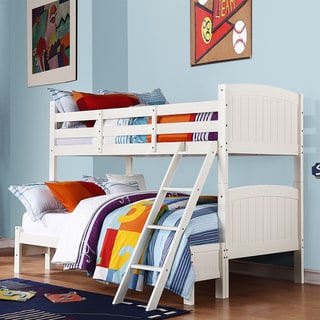 I'm pretty happy with it.
It's not the most quality bed I've ever seen but my son loves it
(and my daughter who has opted to sleep in the bottom bunk
as opposed to her bed since day 1.
I have to say it's pretty sweet to walk in there at night and see
them sleeping in the same room.)
I found this bouncy ball machine ( I think it was around $30) which I kind of fell in love with and thought would be a fun addition to the room. Slight problem was that it didn't come with a key to unlock and reload the machine so I had to get a little creative. As is, it was basically useless and looked a little odd empty.
So I decided to turn the front part into a chalkboard.
I taped up the sides and sanded the plastic a little to help the paint stick.
With about 3 coats of chalkboard paint it was ready to go!
I've got more work to do in the room but hopefully I can do a whole room view soon.
Hope everyone had a great weekend!
Linking up here